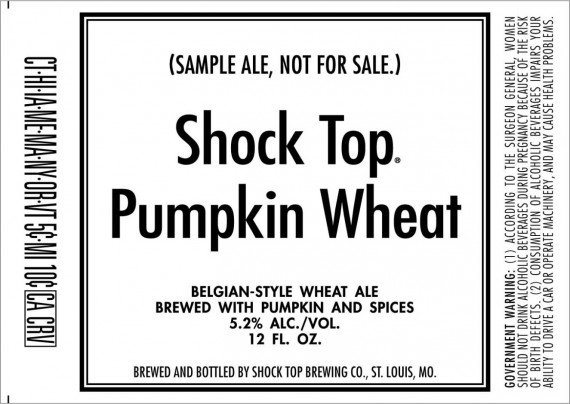 Shock Top is a brand of Anheuser-Busch, and currently has 2 offerings – Shock Top Belgian White, and Raspberry Wheat.  Looks like the brewers are experimenting with a Pumpkin Wheat also.  Above in a sample label – most likely used for test markets.
Belgian-style Wheat Ale Brewed with Pumpkin and Spices
5.2% ABV
Also, Shock Top just became available in cans….