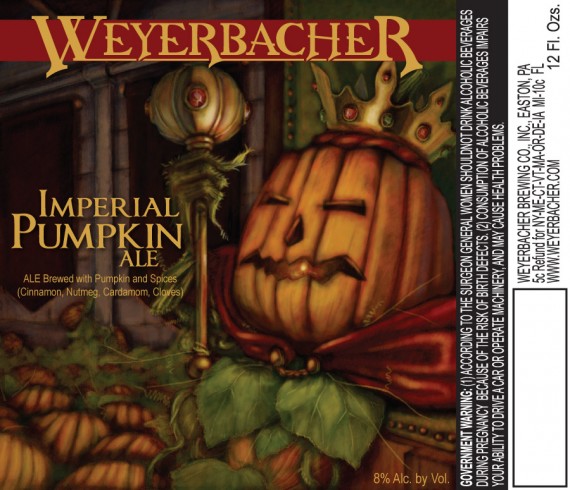 There is a lot going on in Easton, Pennsylvania lately.  At least, at the brewery that is.  Weyerbacher is working on an expansion, some rebranding & more.  Above is the newest artwork for the popular Imperial Pumpkin Ale that the brewery seasonally releases.
This 8.0% ABV pumpkin ale is the mother of all pumpkin ales. It is heartier, spicier, and more "caramelly" and "pumpkiny" than its faint brethren! We have added lots of pumpkin along with Cinnamon, Nutmeg and a touch of cardamom and clove giving this beer a spicy, full-bodied flavor. This truly is an Imperial Pumpkin Ale.
Available: August-November, seasonally.
note: Above artwork as always is tentative…
Old school label below.