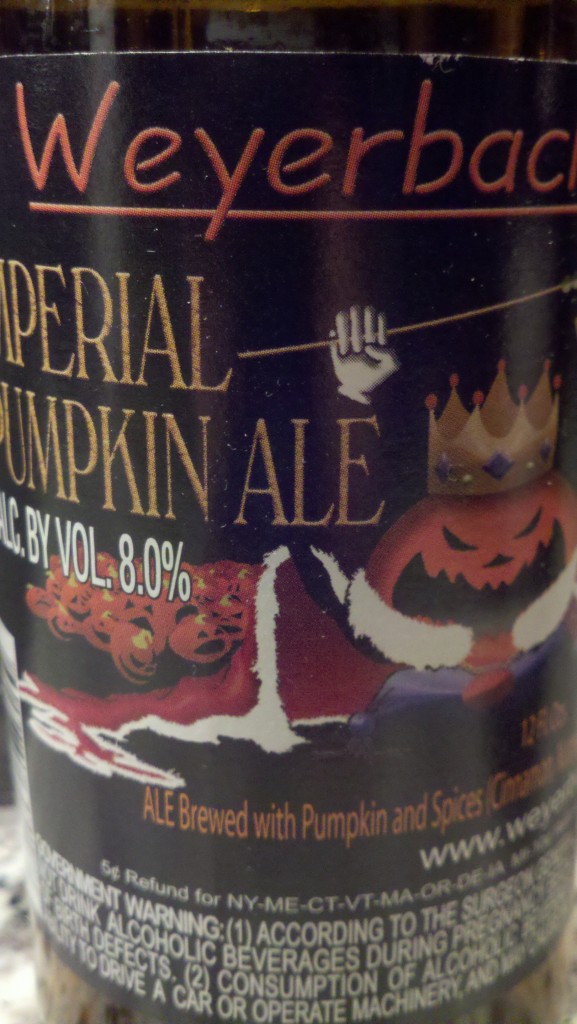 Back for another season – Weyerbacher Imperial Pumpkin Ale.
Commercial Description:
Like a pyramid for a pharaoh, we set out to make a bold monument for The King of the Pumpkins!  This 8.0% ABV pumpkin ale is the mother of all pumpkin ales.  It is heartier, spicier, and more "caramelly" and "pumpkiny" than its faint brethren! We have added lots of pumpkin along with Cinnamon, Nutmeg and a touch of cardamom and clove giving this beer a spicy, full-bodied flavor.  This truly is an ImperialPumpkin Ale.
Taste Expectations: Spices. Ginger, cinnamon, clove, nutmeg.  There is a definite pumpkin taste, with a bit of warming alcohol to round out this bold pumpkin beer.
Availability: 12oz/6pks.  Draft.  August – November, seasonally.
8% ABV