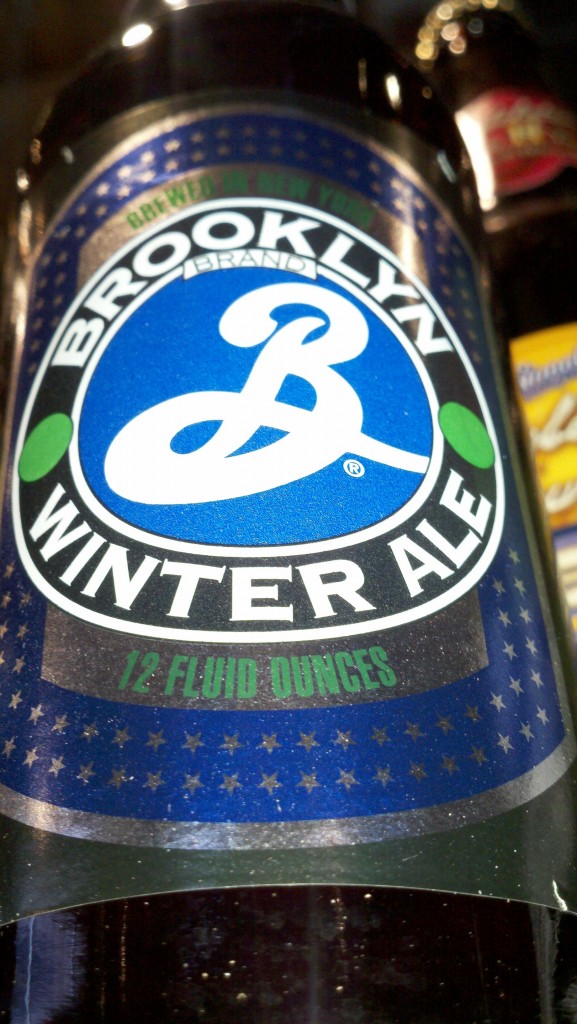 Winter brings darker beer styles. Porters, stouts, winter warmers.  Brooklyn's Winter Ale is actually neither of the 3.   It's a Scottish Ale.  You'll see this style broken down into light, heavy & export.  The breakdown dates back to 19th century Scotland, where the style was taxed based on abv.  Scottish ales are malt forward, with a nice malt sweetness.
Commercial Description:
Based on the satisfying malty ales of blustery Scotland, Brooklyn Winter Ale will have you looking on the bright side of things.  Rich Scottish malts bring deep bready flavors to a beer with a full copper color, a round, smooth palate, and brisk hopping that pulls the sweet malts into balance.  See – things are looking up already!
Style: Scottish Ale
Hops: Willamette
Malts: Scottish floor malted Marris Otter, English crystal malts, Belgian aromatic malt, American roasted malts, American oats.
Taste Expectations: Robust. Strong malt base, caramel. Soft oat mouthfeel. Sweet, warming.
Food Pairings: Stews, Steaks, Lamb, BBQ, Pork
Availability: 12oz/6pks.  Draft.
6% ABV
Winter Ale was first released 4/9/2009