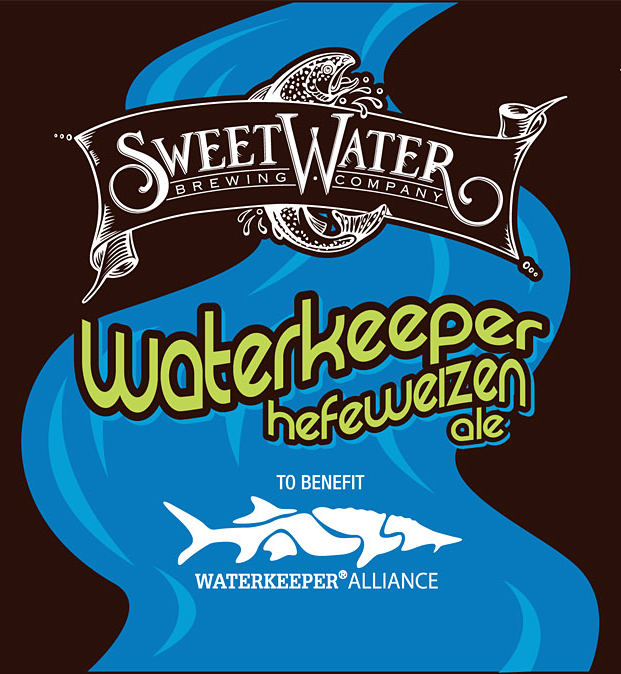 Headed your way in May from SweetWater Brewing is Waterkeeper Ale.  This beer is a hefeweizen brewed to raise awareness for the Save The Hooch Program, and other waterkeeper programs throughout the Southeast.  Look for this beer to debut at the Upper Will debut at Upper Chattahoochee Riverkeeper's River Revival May 19th at Park Tavern in Atlanta.
Label:
Beginning almost a decade ago we began working with Upper Chattahoochie Riverkeeper to help them in their mission of protecting the river which provides clean water for millions of folks in the southeast (quite possibly you and definitely the brewery!)  What began as donating cases of Sweetwater for fundraisers and post river clean refreshments turned into the Save the Hooch Campaign, raising over $250,000 to date for UCR's mission.
The success of the campaign has spread throughout the southeast to other local communities and their local Waterkeepers.  Waterkeeper Hefeweizen continues our mission to raise awareness for Waterkeepers and assist them in their fight to preserve our rivers, streams, and coastlines.
Style: Hefeweizen
Availability: 22oz bombers. (May)  Draft, June, 2011.  Part of Taco Mac's Beer of the month program.
?? ABV