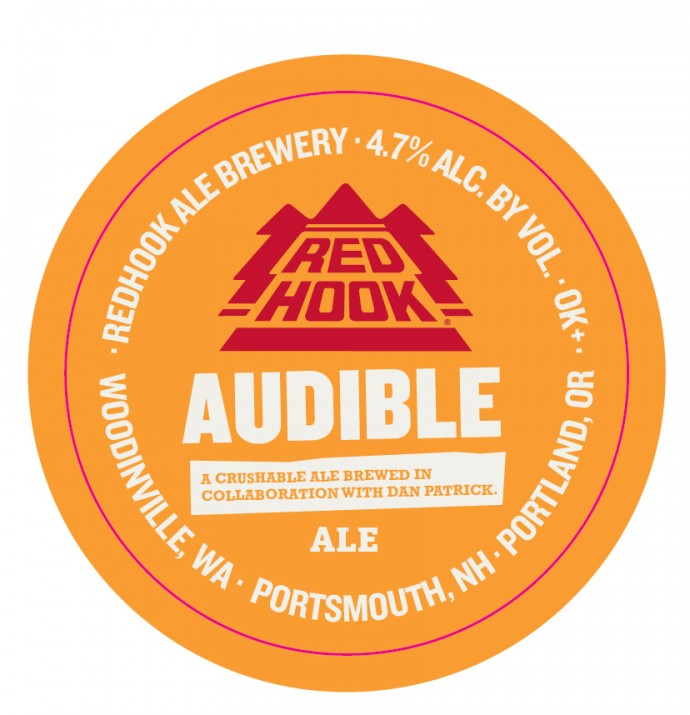 This afternoon I was on a phone call with Dan Patrick (of the Dan Patrick Show) talking about  his partnership with Redhook (Portsmouth, NH). Debuting at the upcoming Super Bowl in New Orleans in January is Audible Ale, designed with game day drinking in mind. According to Dan, he wanted an approachable beer with a lower ABV. The  goal is to be able to "crush" a few while watching the game. In Dan's own words, "We're calling an Audible!"
Audible Ale is weighs in at 4.7% ABV, and will be available on draft and bottles depicting Dan Patrick's image. Dan Patrick is the host The Dan Patrick Show, and had roles in movies such as BASEketball, The Waterboy, Grown Ups & more.
Expect signage and mention of this upcoming release as Super Bowl XLVII approaches.