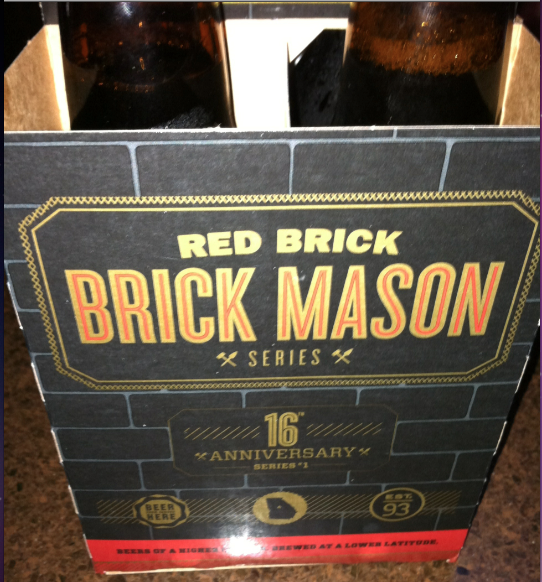 Red Brick Brewing, Atlanta's oldest brewery is releasing a new series throughout 2011 dubbed "Brick Mason" series.  There will be 4 editions in the series in 12oz/4 pks.  Here is your tentative schedule:
16th Anniversary – Barrel Aged Brown Ale, 7% ABV.  The follow up to last year's very popular 15.  16th Anni is Red Brick Brown aged 6 months in Jack Daniels barrels.  First edition of the series, due out end of February – Early March.
Double IPA – Imperial IPA.  Red Brick has been experimenting with IPAs for a while.  In 2011 it seems they will be making the jump.  Details to follow.  90 IBU's from test batches.
Smoked Barrel Aged Porter – Porter Aged in bourbon barrels.  Vanilla beans specially smoked by Fox Brothers BBQ in Atlanta.  Breiss Cherrywood smoked malt.  Expect smoke, Chocolate, vanilla, bourbon flavors.  Edition 3.
Old Ale – Blend of aged & fresh beer.  Will be a malt forward offering.  Spices added.  A German style lager beer with a twist. 8%  target abv.  Edition #4.
Availability: 12oz/4 pks.  Some draft. Limited Release – 2011