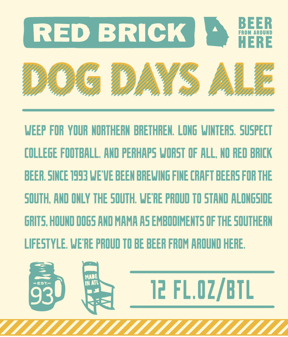 Red Brick Brewing's "Summer Ale" is being reborn as "Dog Days Ale."
Red Brick Describes:
Light and bright copper color. Very elegant foam, creamy aspect and regular, fading away delicately.  Intense nose of fruit, exotic pineapple, orange zest.  Rich body in the mouth, fully textured, very long finish with flavors of peach and lemon. The acidity is well balanced giving freshness.
Style: Hefeweizen
Arrival: Late April, 2011
4.1% ABV