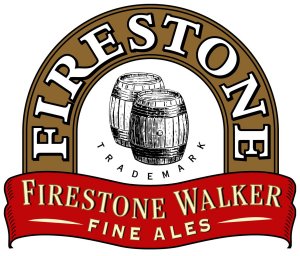 Firestone Walker Expands Proprietor's Reserve Series
Two New Beers Will Be Released This Year
Paso Robles, Calif – Firestone Walker Brewing Co., after being named Great American Beer Festival Mid-Sized Brewery of the Year for an unprecedented third time, will be adding more beers to their Proprietor's Reserve Series. Double DBA and Wookey Jack will join the existing line-up of beers, which sees distribution all over the US.
Wookey Jack, an 8.3 percent alcohol by volume, unfiltered black rye IPA, will be a year-round beer that will be released in mid-March. Wookey Jack will put a serious twist on the IPA theme weaving in jet-black dark malts, assertive citrusy hops and a spicy addition of rye malt.  Consumers will see this beer in 22oz bottles and on draft wherever Firestone is currently sold.
Double DBA, has been a part of the anniversary blend over the past three years and was originally brewed for that sole purpose. Now the Imperial Special Bitter will be released annually to the delight of beer fans that have been calling for it to leave the brewery. The 12 percent brew is aged in a variety of barrels including retired Firestone Union barrels and 20-year-old Bourbon barrels.  This beer pays proud homage to our flagship DBA. It will be available in 22oz bottles and limited draft in select accounts beginning July 2012.
"The Proprietor's Reserve series allows us the opportunity as brewers to exercise our creativity and really push the limits of our brew kit and our raw materials." said Firestone Walker Brewmaster, Matt Brynildson. "Wookey Jack is our take on newly established "Black IPA" style while also being our very first rye beer.  DDBA is a familiar friend that we have been perfecting in our barrel-aging program over the past 3 years.  We believe that both are ready to leave the nest in 2012."
Currently the Proprietor's Reserve Series consists of three oak aged beers and two year-round stainless steel releases.  The year round releases are Double Jack Imperial IPA and Walker's Reserve Porter. Double Jack recently won the gold medal at the 2011 European Beer Star Awards and the silver medal at the 2011 Great American Beer Festival.  Walker's Reserve was named Champion Porter at the Australian Beer awards and was the only porter to be awarded a gold medal.
On February 1st the beer formerly known as Abacus will return under the new name '§ucaba.' This Bourbon Barrel-aged Barley Wine will be the same great beer just with a new, more elusive name.
Parabola, a Bourbon Barrel-aged Russian Imperial Stout, will also return, it will be released in mid-April. '16', Firestone's anniversary blend, will return next November to celebrate yet another year of brewing.
Firestone Walker Brewing Company was founded in 1996 and is located in Paso Robles, Ca.  The brewery prides itself in producing the world's finest pale ales to a regional market.  Firestone is the only brewery to be awarded Best Mid-sized Brewery honors three times at the 2003, 2007 and 2011 Great American Beer Festivals as well as World Beer Cup Champion for a Mid-sized Brewery at the 2004, 2006 and 2010 World Beer Cup competitions.