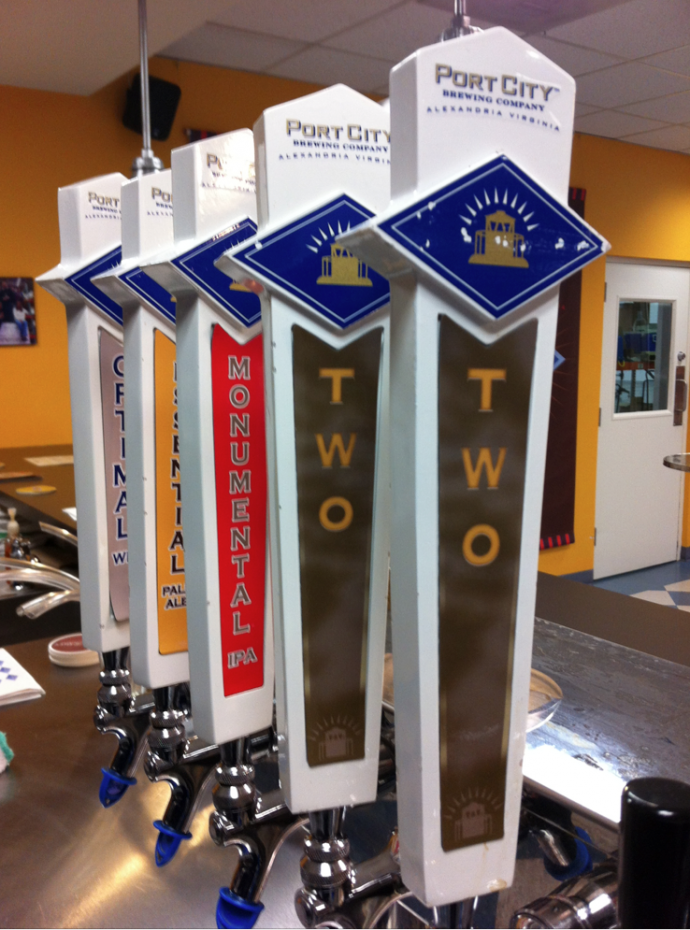 On February 1, 2013, Port City Brewing (Alexandria, VA) crosses the two year mark. That calls for a beer. An imperial smoked porter dubbed "Two".  Look for it in the tap room, D.C., Maryland, and Virginia accounts in February.
….This Porter is a stronger, smoked version of Port City's flagship Porter. It is dark brown, almost black in color, and has a smoky, roasted aroma and smooth, rich, complex smoke and chocolate flavors….
Port City's brewers and the Tasting Room crew teamed up to mill in by hand 5,000 pounds of German beech wood smoked malt and 600 pounds of roasted malt.
Style: Imperial Porter (Smoked)
Availability: Draft only
Arrival: 2/1/2013
A 2nd anniversary celebration takes place in the tasting room on Friday, February 1st, from 3 PM to 9 PM.