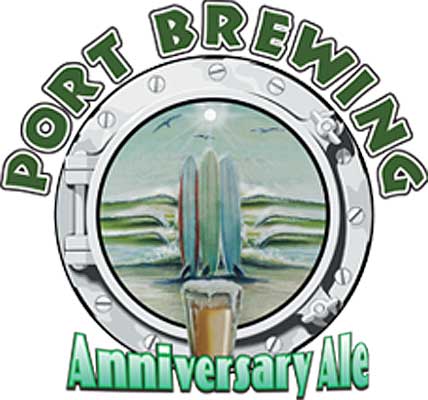 Port Brewing celebrates 5 years in May.  When you're a brewer, you release a special beer to celebrate.  The 2011 edition of Anniversary ale is light, hoppy and summery. Per Port:
A massively hopped strong pale ale brewed to celebrate our anniversary each year.  Anniversary Ale is light gold to pale orange in color and offers a potent aroma of fresh pine and citrus with some warming alcohols present.
Style: Pale Ale
Hops: Columbus, Amarillo Simcoe.  Columbus & Amarilla (Dry hop)
Taste Expecations From The Brewer: The taste is a thick, chewy hop presence only barely contained by balancing malts.  The finish is pure hop expression with a moderate warming alcohol sensation.
Availability: 22oz bombers. Draft.
Arrival: Late Spring / Early Summer Release
10% ABV