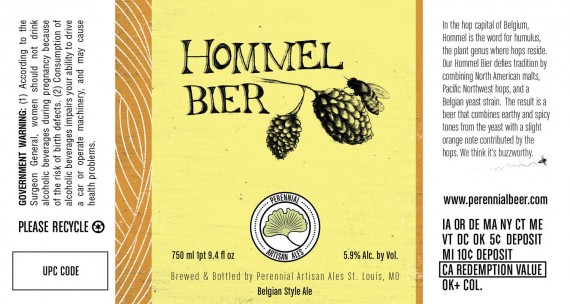 Perennial Artisan Ales is edges closer to launch.  Perennial is the brainchild of Phil and Emily Wymore.   Phil was the head brewer at Half Acre Brewing in Chicago, Illinois, and also worked for Goose Island.
Perennial mentioned via their blog that their first brew is a few weeks away, with grand opening in St. Louis, Missouri in late August.
The brewhouse is 8.5 barrel brewhouse is 3,000 square feet.  There is also a cellar area, and a tasting room.  Initial lineup:
Hommel Bier (a dry-hopped Belgian Pale Ale)
South Side Blonde (a Belgian Blonde Ale)
Strawberry Rhubarb Tart (a Witbier with strawberries, rhubarb stalks, and Indian coriander),
Saison de Lis (a Saison brewed with chamomile flowers)
Heart of Gold (a big 10% ABV Wheat Wine)
The brewery will be located at 8125 S. Michigan Ave, St. Louis, Missouri.  The building was once used by Coca-Cola to produce syrup.