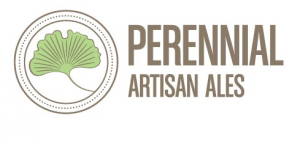 A new craft brewery opens its doors in May of 2011 – Perennial Artisan Ales.  This new brewery will be based in St. Louis, Missouri.
Perennial Ales is the brainchild of Phil and Emily Wymore.   Phil has been the head brewer at Half Acre Brewing in Chicago, Illinois for the past few years, and the Cellar Manager for Goose Island Brewing, also in Chicago.
In September, Perennial aquired a 7 barrel brewing system from Good People Brewing in Birmingham, Alabama.  This system can brew close to 300 gallon batches at once.  Just a few weeks ago the site for the brewery was announced – 8125 S. Michigan Ave, St. Louis, Missouri.  The building was once used by Coca-Cola to produce syrup.
Launch dates, and beers have yet to be determined, but a few will be Belgian influenced.  Also, from what I understand there is no immediate plan to distribute outside of Missouri in the immediate future.
Website coming soon —> www.perennialbeer.com