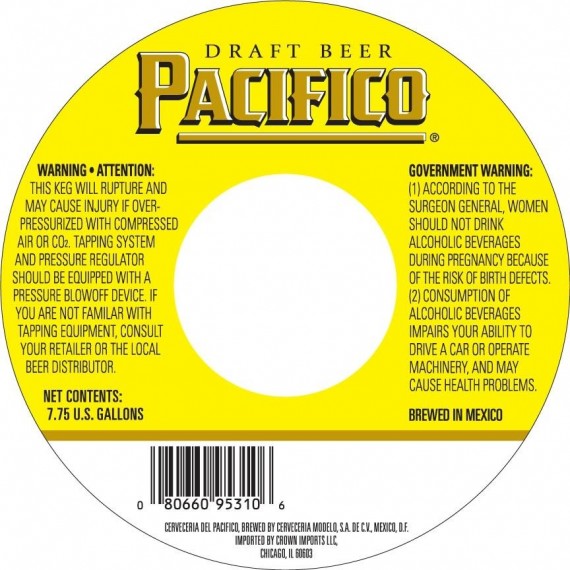 It's been a gradual process over the summer, but now Pacifico is making it way to draft handles around the United States. To celebrate the tap launch, Pacifico recently took 5 hand painted kegs to 5 cities – Los Angeles, Phoenix, San Diego, San Francisco, & Seattle.
Pacifico is located in Mazatlán, Sinaloa, Mexico.  This mexican-style pilsner was first brew in 1900.  According Pacifico, bottles of this beer starting making their way into the U.S. shortly after Grupo Modelo purchased Pacifico in 1954.
Bottle art depicts a lighthouse located in Mazatlán, called Cerro del Crestón.  Below are the hand painted kegs made to celebrate in each city.