Oskar Blues Brewing (Lyon, CO) has broken ground on their new brewery expansion.  A few changes go along with the expansion:
New canning line.  (See image below)  This is a picture of the new canning line. It takes the can production from around 160 cans per minute to over 300.
12oz AND 16oz formats.  Oskar will be making tallboy cans
6 new 200 barrel fermenters.  That's 37,200 more gallons of fermenting space.  Brings the grand total of 35 fermenters on site
1 Additional 400 barrel Brite Tank (12,400 gallon capacity)
Total output in 2011 is on schedule to be 80,000 barrels (2.4 million gallons) or 26,453,33 cans. (If they only made cans of course.)
The brewery expansion builds over the "game room" and gift shop area of the Tasty Weasel – aka the tasting room.  Below you'll see pics of the game room area before the expansion began.
NEW BEER! Deviant Dale's IPA. A GABF silver medal winner, soon to be in 16oz cans.
Pic of the New Canning Machine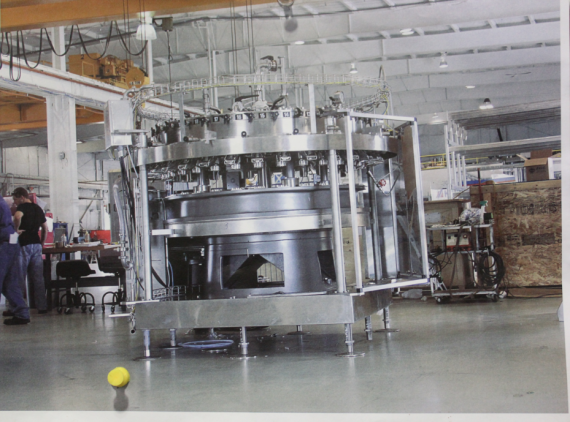 The Old Game Area Adjacent To The Tasty Weasel (Expansion is going here)