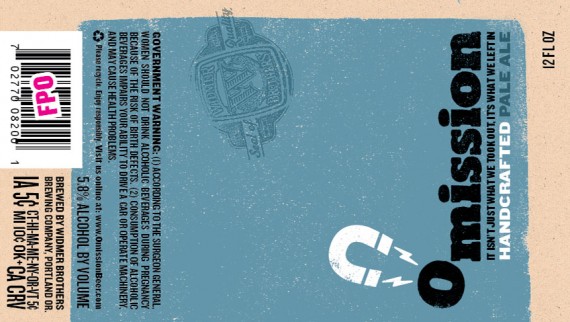 Those who want or need more Gluten Free beer options will soon have two more to choose from.  Omission Lager and Omission Pale Ale are now national offerings.   Oregon was the first state to receive these beers from Widmer Brothers.  Each beer is brewed with malted barley crafted to remove the presence of gluten.
Gluten levels in every batch of Omission beer are measured by the brewery and two independent labs using the R5 Competitive ELISA test to ensure that the beer meets the brewery's standards. (If you are gluten intolerant, you know what these are.)  You can also spot check every batch on this website:  www.omissiontests.com.
"After introducing Omission Lager and Omission Pale Ale in Oregon last month, we're eager to share our great-tasting brews with the rest of the country," said Terry Michaelson, CEO. "Omission is a testament to the creativity, innovation and dedication of our team. As a celiac, I'm thrilled with the result, and think others in the celiac and craft beer communities will be, too."
The two offerings are Omission Lager and Omission Pale Ale.
Omission Lager
Style: Gluten-Free Lager
Hops:  Citra, Sterling, Mt. Hood
Malts: Pale, Caramel 10
4.6% ABV, 20 IBUs 
Omission Pale Ale
Style: Gluten-Free Pale Ale
Hops: Cascade, Citra Profile
Malts: Pale, Carapils, Dark Munich, Caramel 10
5.8% ABV, 33 IBUs 
Both are available in 12 oz bottles.  On shelves near in my Mid-June, 2012 [PressRelease]