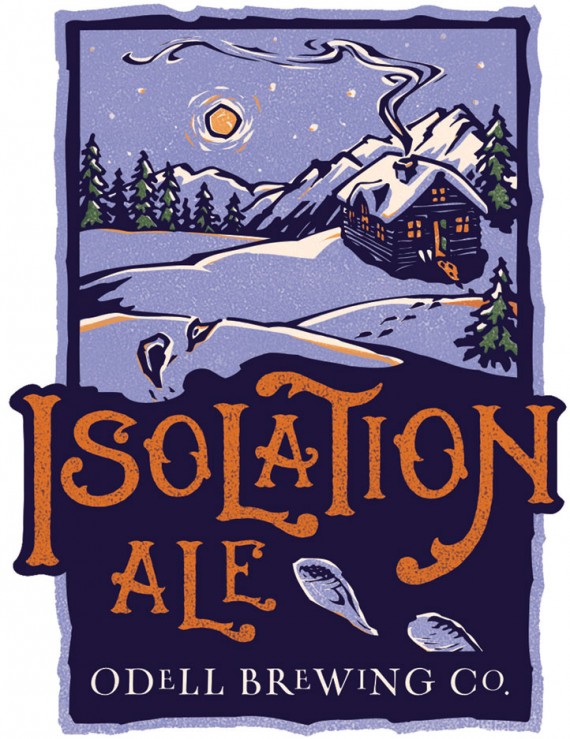 On October 1, 2011, Odell Brewing's winter seasonal Isolation Ale hits shelves.  Isolation follows St. Lupulin Ale.
"A funny thing happens here around summer's end — our eyes start searching the skies for those first fall flakes. As we welcome autumn's first snow, we celebrate the return of Isolation Ale," reads the label.  "Whether you ski, shred, or shoe, Isolation Ale will inspire you to make first tracks."
There will be an Isolation tapping party on Saturday Oct. 1.   Local food truck favorites, StrEats Mobile Bistro and the Cupcake Cruiser will be onsite offering tasty bites to pair with the brew.
Style: Winter Warmer
Taste Expectations:  Malty, Spicy, Creamy.  Hint of cinnamon.
Availability: 12oz bottles, Draft.
6% ABV