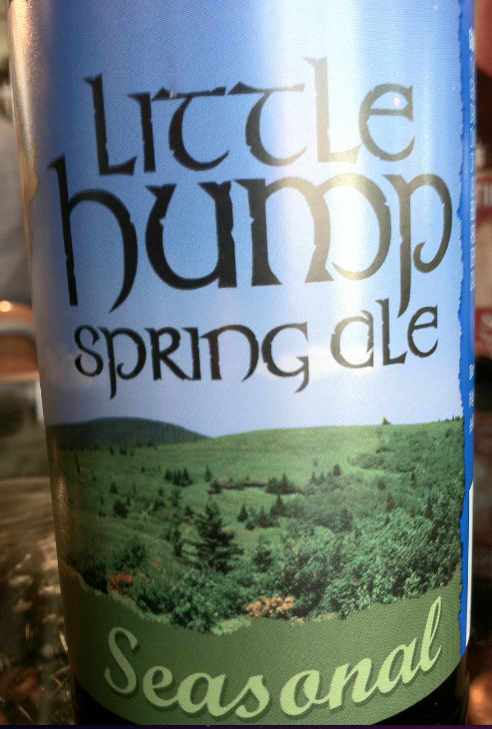 New from Highland Brewing Company (Asheville, NC) is Little Hump Spring Ale.  I hope you aren't too mature to not giggle at the name.  Little Hump Mountain is a mountain summit in Avery County in  North Carolina.  Little Hump Mountain climbs to 5,207 feet above sea level.  I can only assume Highland named the spring ale after the mountain well – because warm weather – hiking – etc.  This spring ale is here, getting hiking, get drinking.
Commercial Description:
This American Pale Ale is a refreshing session beer meticulously handcrafted with a unique Highland twist. Brewed with grains from America's heartland, using Simcoe hops for bittering and dry hopped with Amarillo and Cascade for aromatics, this beer finishes crisp and clean. It is a palate pleasing seasonal experience.
Style: American Pale Ale
Taste Expectations: Fresh hops – Lemon & Citrus.  Toasted grain.  Crisp, clean, easy drinking.
Availability: 12oz/6pks.  Draft.  Spring seasonal.
4.5% ABV