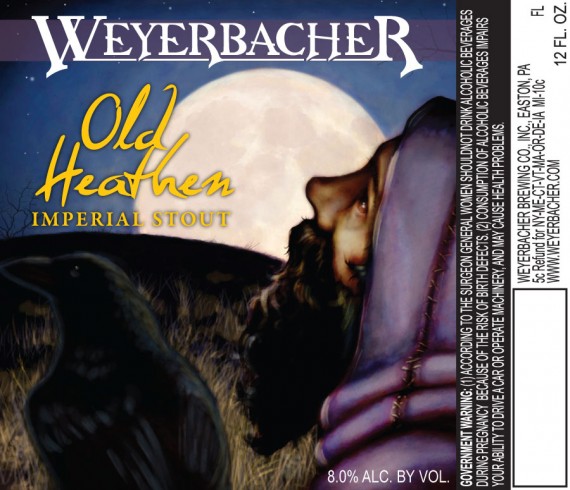 Even more spiffy new artwork from  Weyerbacher Brewing (Easton, PA).  Old Heathen, an imperial stout,  is brewed year round.
Rich, velvety and deliciously complex, Old Heathen is a truly distinctive stout. We use seven types of malt and two varieties of hops to bring forth this big brew. Quite robust and roasty on the palate, Old Heathen Imperial Stout has a wonderfully fruity nose and a moderately dry finish. The taste is highly complex — perhaps you'll even discern notes of espresso or chocolate. 
Style: Imperial Stout
Availability: 12 oz bottles
8% ABV 
Check out the Weyerbacher thread for more artwork & updates.  Below: Previous artwork for Old Heathen.