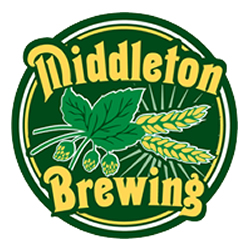 Over the weekend, and new brewery joined the beer ranks in Texas, Middleton Brewing.  Founded by Dennis Middleton in Wimberly, Texas, Middleton is the result of 20 years of home brewing.
Launch beers include West Coast IPA , Belgian Saison, Belgian Golden, Belgian Triple, Abbey Style Dubbel, Belgian Pale Ale, American Pale Ale ,American Red Ale.
In addition to the brewery, there is a home brew shop on site for those aspiring brewers.  There will be home brew classes held at the brewery starting in September.
Check out more about Middleton on their website & on Facebook
Middleton Brewing
9595 Ranch Road 12, Suite 4
Wimberley, TX 78676