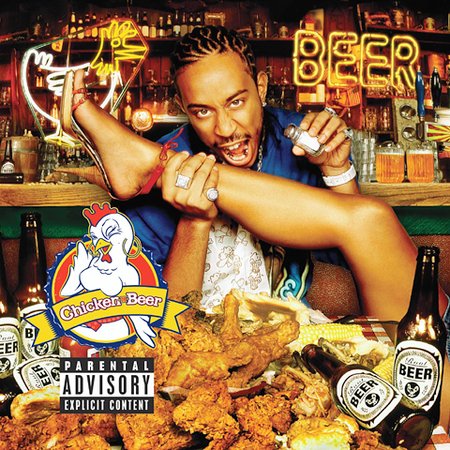 The busiest airport in the world is going to get some Ludacris love.  The  Atlanta City Council recently approved a $3 billion dollar package that includes the new Chicken & Beer restaurant.   This isn't Chris Bridges first restaurant.  Straits in Atlanta will be closing soon (if it hasn't already?) in order to put all the efforts into this new undertaking.
The image above is Luda's 2003 album covered titled Chicken & Beer.  The best quote in regards to the opening came from the creator himself:
WE'RE TALKING ABOUT THE BUSIEST AIRPORT ON THE PLANET!! THIS IS HISTORY!!#chickenandbeer
What beer?  I can't wait to find out.  @Ludacris remember Atlanta based BeerStreetJournal for the VIP opening ok?