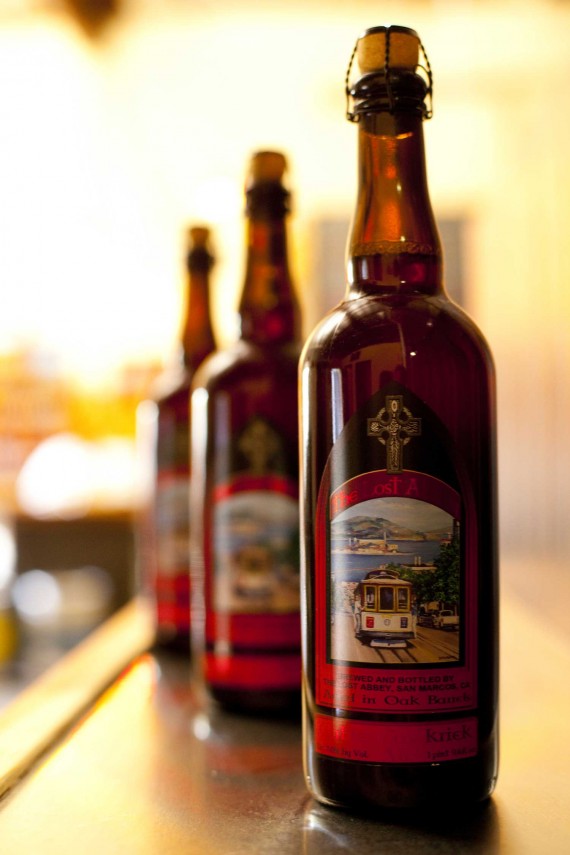 The Lost Abbey, will all be premiering Cable Car 2011 on Saturday, November 12th.  The beer will be made available at 3 locations – Toronado (San Diego) and Toronado (San Francisco) and The Lost Abbey.  The beer is so rare in fact, that you have to consume the $40, 750ml bottle on site.
 Per Lost Abbey:
A select number of Cable Car 2011 bottles on sale Saturday afternoon beginning at 5pm. Details are as follows:
What: Cable Car Kriek 2011
Where: Lost Abbey Tasting Room
How Much: $40 per 750ml bottle
When: Bottles go on sale at 5pm and will remain on sale until the allotment runs out (most likely only an hour or two)
Caveats: 

Extremely Limited release

(read: only a few dozen bottles); must be consumed on premises – absolutelyno carry-out.