Drinking somewhere special for International IPA Day? Hope so. Today we are headed down to SweetWater Brewing to get hopped up in the hot Atlanta weather. I'll be updating live pics from the event.
The line forms.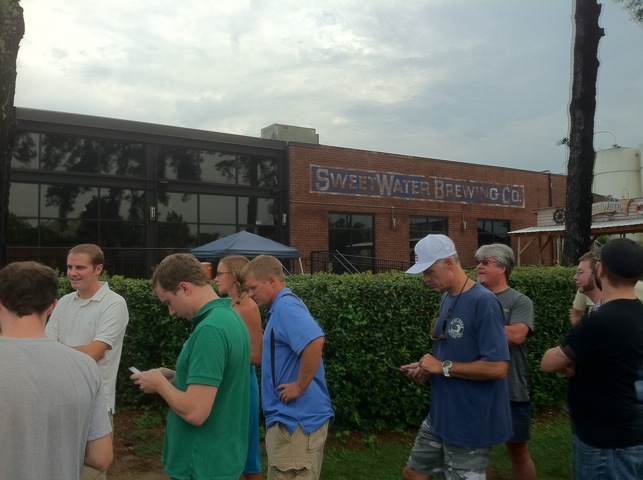 Commemorative IPA Day Poster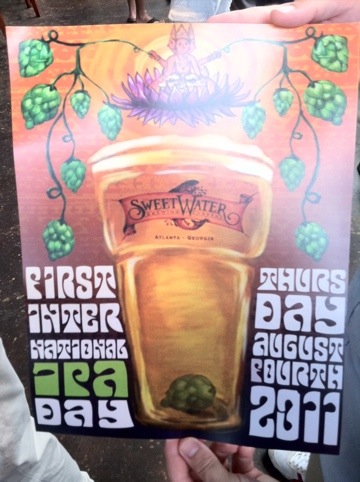 Anxious crowd as casks tap… 5:30. It's go time
People don't like IPAs do they?
Nick Nock pours one…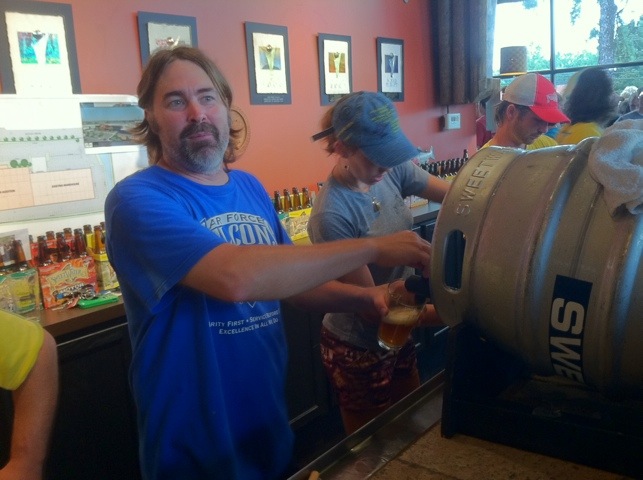 Make sure you read the chalkboard.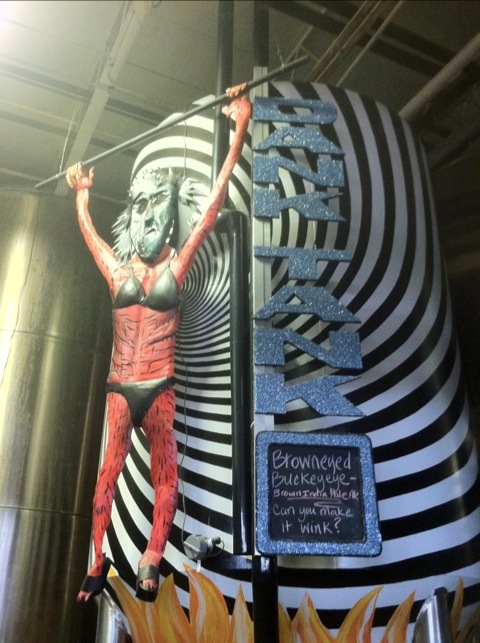 Kevin and Ale discuss
Casks!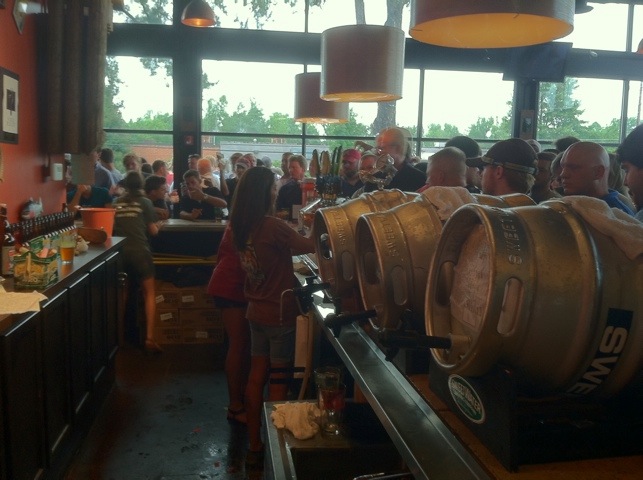 Billy @restaurantsATL & Eli from Top Chef
Drinkers of IPAs
Taps
Expansion Underway
Concrete laid