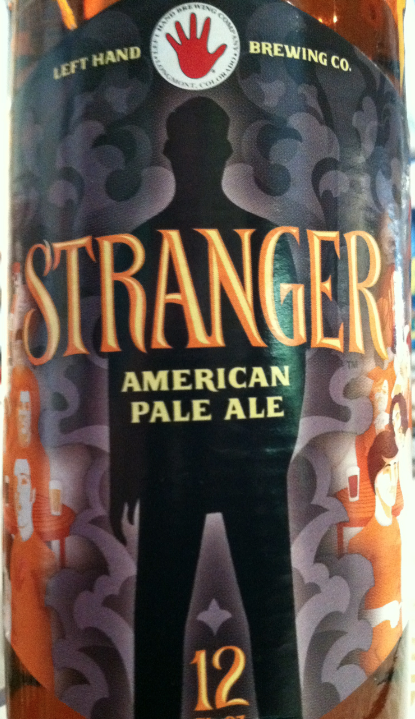 Left Hand Brewing (Longmont, CO) is replacing Jackman's American Pale Ale.  Stranger is a completely new recipe, and not a rebrand of Jackman's Pale Ale.  Jackman's was retired at the end of 2010. I have requested info on what the change is and why from Left Hand. Info to follow.
Commercial Description:
Sane or senseless? Harmless or harmful? Sometimes it takes awhile to get to know a stranger. Initial impressions are not always reality, so you must delve deeper. Beyond the initial floral hop aromas, malt sweetness is revealed, yet with a spicy undertone that exposes a very rye sense of humor. Take your time to get to know the Stranger. It's strangely satisfying.
Style: American Pale Ale
Hops:  Centennial, Willamette, Cascade
Malts: 2 Row, Rye Malt, Munich, & Crystal
Taste Expectations: Bright, floral.  Notes of citrus & pine.  Clean, dry finish.
Availability: 12oz/6pks.  Draft.
5% ABV