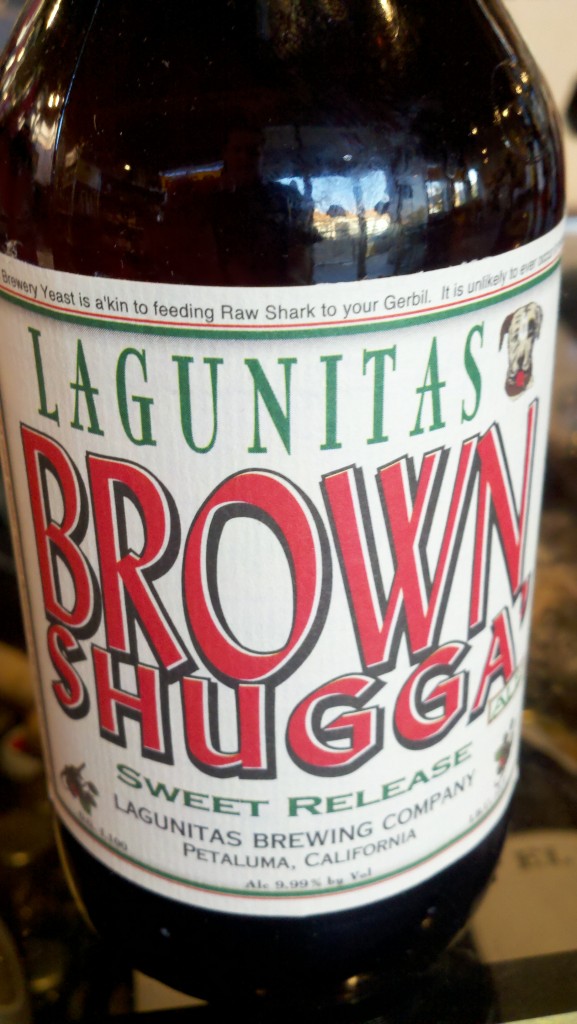 Lagunitas Brewing (Petaluma, CA) first brewed Brown Shugga' in 1997 by accident.  It was an attempt at brewing Olde Gnarlywine.  The brewers dumped brown sugar into the batch to try to save it.  The result you know today as Brown Shugga'.  That's why Lagunitas calls this beer "irresponsible".
Commercial Description:
How Come you Taste So Good?? Boatloads of Pure Brown Sugar in Each Batch, That's How! The Rich, Roasty and Mysteriously Drinkable Ale might best be described as… Irresponsible. It Leaves a Lot of Stories in it's Wake.
Style: American Strong Ale
Taste Expectations: Prominent caramel malt flavor, mixed with caramelized brown sugar.  Also sweet dark fruits & toffee. Booze is hidden.
Availability: 12oz/6pks.  Draft.  Fall Seasonal. Oct/November each year.
9.99% ABV