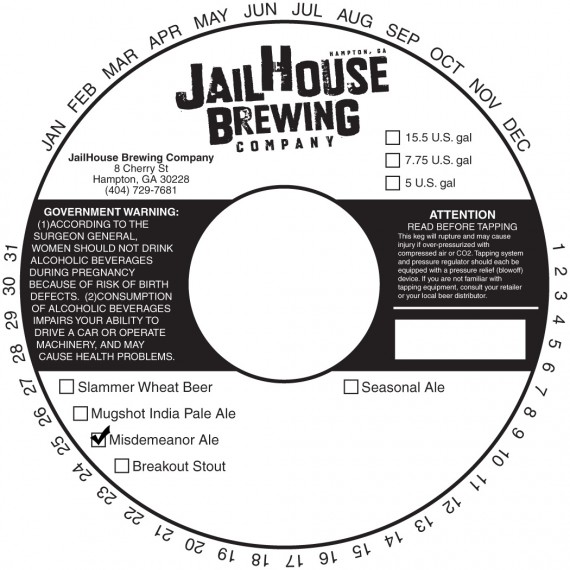 Jailhouse Brewing (Hampton, GA) is working on a new year round-er Misdemeanor.  It will be an amber ale, geared more towards the Slammer Wheat drinker.
While the batches are close to production ready, there is still some recipe tweaking to do.  It WILL be an easy drinking amber ale with just a twinge of hop bite.  According to Chad Baker, Jailhouse wants it to be their "Fat Tire."  Misdemeanor will join "The Usual Suspects" Series, with Slammer Wheat, Mugshot IPA, and Breakout Stout.
Availability: 22oz bombers, & Draft.
Release: November-ish, 2011. Year round offering.