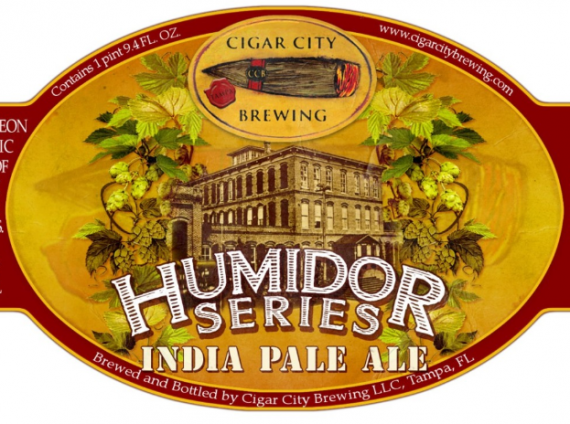 Cigar City Brewing has redesigned all their 750 ml bottles for 2011.  First is the award winning Humidor Series IPA.   The beer isn't new, but the label is.
An unfiltered India Pale Ale brewd in the City City of Tampa, Florida and aged on Spanish cedar.  Pairs well will spicy food and medium to robust cigars.
The Humidor Series changes seasonally, with different offerings throughout the year.  Other editions in the IPA series include Flora, Juniper Berries w/ cedar, & Guava.  The cedar spirals in the IPA are provided by The Barrel Mill.
7.5% ABV