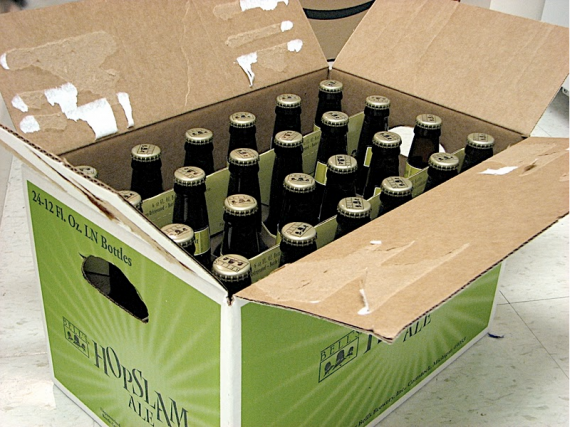 Ok, forget what you know about the upcoming Bell's Hopslam release.   It's all changed.  Expansion & construction combined with the holiday season- Hopslam won't make it on the time table originally published.
There will be no hard and fast dates for the release of Hopslam in 2012, but rather, it will be released on a market by market basis as has been our policy in the past.  Because this brand has gotten so large for us, and given the production time to make it, this year the total time of release will stretch over a two month period, meaning that some markets will have product well ahead of other markets.  And, in fact, some retailers in a given market may receive product before other retailers.  We are well aware of the "fairness" issues involved in this process of distribution. However, I believe that this will be our best option.
There has been some rumors about not everyone receiving Hopslam this year:
All of our wholesalers will receive Hopslam this year.  When they get it depends upon the size of their order, our availability and the individual trucking schedules for each wholesaler.  Shipping is NOT based on favorability.  We will do the best we can to satisfy everyone, all we ask is patience on your part while we brew, package and ship this wonderful ale, while in the meantime try to keep up with our other production.  Currently we only have so much fermenter space for dry-hopped ales and we need to keep up our Two Hearted brewing.  We are brewing over 5000 barrels of Hopslam this year and it takes us awhile to get all that brewing and dry-hopping done.
More dates announced soon.