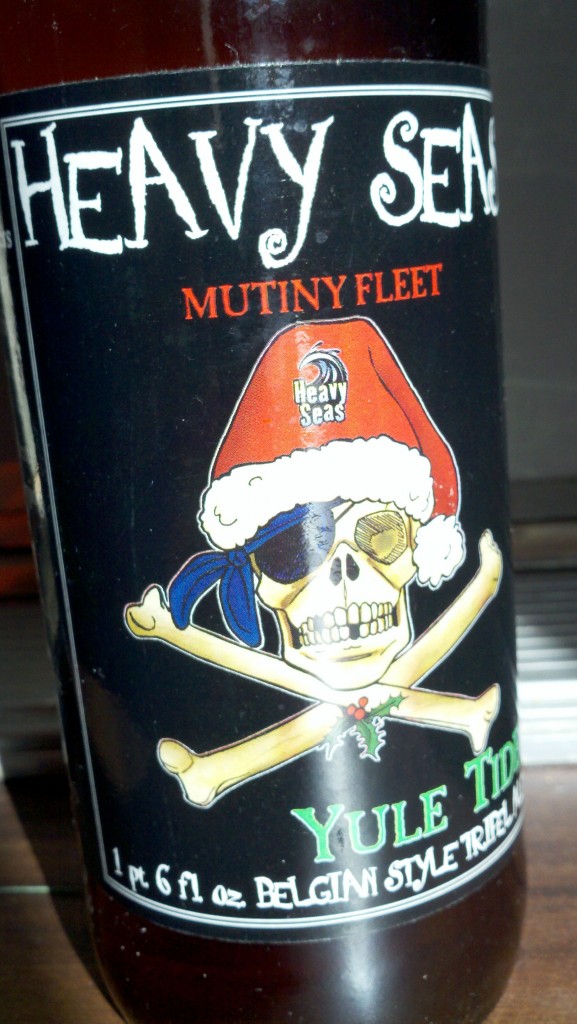 Beer is a business.  First and foremost beer is a science.  Brewing requires attention to detail, attention to sanitation, etc.  Sometimes even when think you have controlled every aspect of the brewing process, things just don't come out right.  Hey, nobody is perfect.
Heavy Seas Brewing's Yule Tide, a member of the Mutiny Fleet, and was going to be making a second appearance this winter.  As I understand it, the yeast is definitely on the naughty list this year.  Along with the lump of coal it it will find in its stocking on Christmas morning, Yule Tide has been given a time out.  I.e. it's not allowed out until this tasty tripel behaves.   Sources tell me that you WILL see Yule Tide soon, just not as Yule Tide.  A surprise is in the works.  Hey, when life hands you lemons…
Just to stress this… there is nothing wrong with this beer… the yeast is just being lazy!!!!