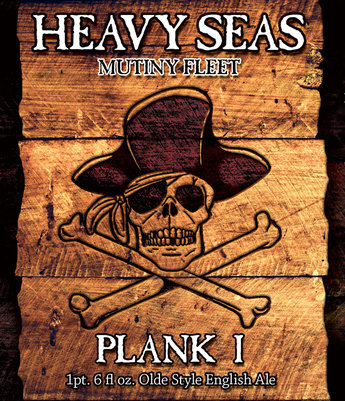 Heavy Seas Brewing announced a few weeks ago a new series of beers with special wood treatments.  The first in the series "Plank I" arrives in May alongside American Craft Beer Week.
What You Need To Know:
Plank I is an English ale, aged on yellow poplar wood during second fermentation.  Apart from the wood being different than most other used for beer aging, the yellow poplar has been specially treated also.  Simply, heat was applied to the wood.  The application of heat changes the flavor and chemical makeup of the wood.  Heavy Seas describes to wood "astringency" as flavor providing to beer as hops.
There was a preview of Plank I at the Extreme Beer Fest in Boston, Massachusetts last weekend.  A close to 4,000 gallon batch is planned to be brewed at the end of March.
Availability: 22oz bombers. Draft.
Arrival: Mid May, 2011