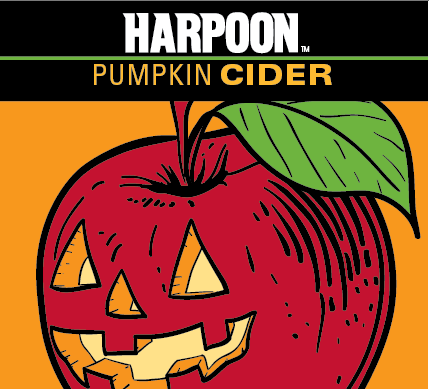 Harpoon Brewery is expanding their cider program. Pumpkin Cider is starting to hit shelves as you read this. Pumpkin Cider uses fresh pressed apples, spices and of course pumpkins. Straight from the sales sheet:
Apples and pumpkins are two of the best things about fall in New England. It was only a matter of time before we decided to bring them together. We combined fresh apples and pumpkins, along with some subtle spices, to make this cider. We left out preservatives, artificial colors, sweeteners and anything else that could get in the way of the flavors we wanted. 
Style: Cider (w/ Pumpkin)
Availability: 12oz bottles, Fall seasonal.
4.8% ABV