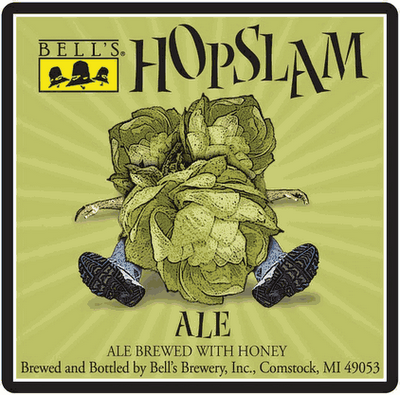 The ever-flavorful and hopstastic spring favorite Bell's Hopslam should be arriving at your local distributors and watering holes soon. Per Bell's:
"Hopslam will start shipping to areas in Michigan, Indiana and Ohio the week of Jan. 7.

It will begin shipping to Illinois, Wisconsin, Iowa, Minnesota, North Dakota, Missouri and Arizona the week of Jan. 14.

It will then start shipping to Florida, Alabama, Georgia, South Carolina, North Carolina, Virginia,Washington DC, Kentucky and Pennsylvania the week of Jan. 21.

Keep in mind, availability will also depend on delivery and trucking schedules, so please be patient with your local bars, restaurants and retailers."
Has anyone had this year's batch yet?
Style: 2x IPA
Availability: 12oz bottles, Draft
Arrival: Now
10% ABV