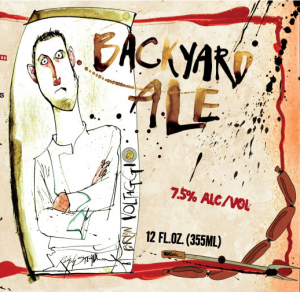 Flying Dog Brewing will be releasing "Backyard Ale" to compliment your summer activities.
From Flying Dog:
There's nothing like a Backyard BBQ with good friends, good food, and (of course) good beer.
That's why our Brewmaster Matt Brophy teamed up with Chef Bryan Voltaggio to create Backyard Ale – a smoked amber ale that's the perfect complement to all things grilled, charred, broiled, roasted, and (obviously) smoked.
We brewed our first batch with Bryan today, so as the days get warmer, this beer will be fermenting. More details on its release coming soon!
Arrival: June, 2011 (Tentative)