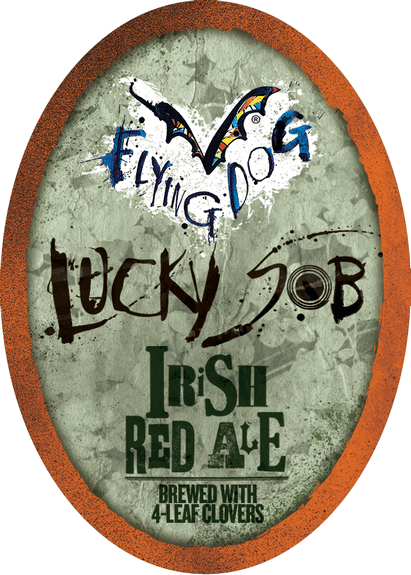 Feelin' lucky?  If not, maybe Flying Dog Brewery has a solution for you.  A beer brewed with real four leaf clovers has to be lucky right?  As Flying Dog adds the four leaf clovers to the brew that were hand picked at the brewery last year, they recite the following poem:
"Here's to a long life and a merry one,
"A quick death and an easy one,
"A pretty girl and an honest one,
"A cold beer and another one!"
Lucky SOB is an easy drinking Irish Red Ale that checks in at 5%ABV.  Though Flying Dog doesn't guarantee that good luck will come with consuming this brew, they do ask: why risk it?
Lucky SOB will appear next week, draft only, in Maryland, Virginia, Pennsylvania, New Jersey, New York, and Washington DC.