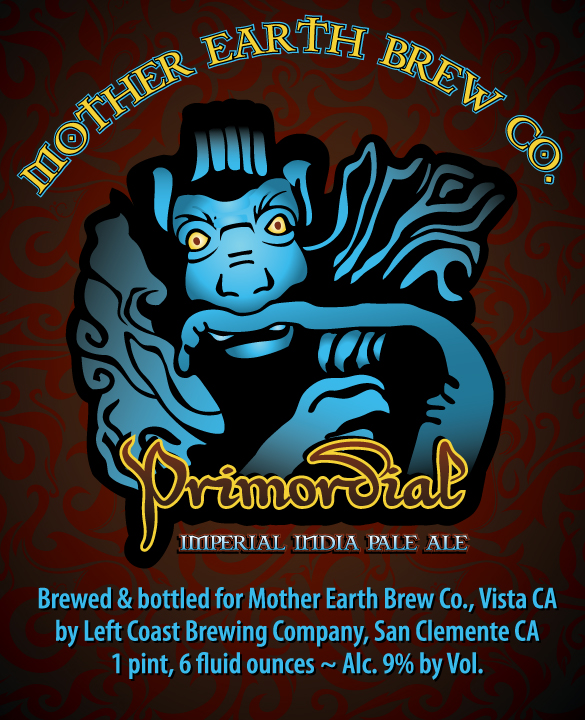 The first bottling run by Mother Earth Brew Co. (Vista, CA) will be Primordial IPA.  The bottling has been done by Left Coast Brewing.  Mother Earth will be holding their 1st Anniversary Party on May 1st, where the bombers will go on sale for the first time. (Mother Earth is calling this a relaunch of Primordial.  From the looks of it, BA & RateBeer have about 3 ratings on this IPA)
About Primordial:
Constituting a beginning; giving origin to something derived or developed; original." Need we say more?
True to its Imperial roots! This brew clocks in at 9.5% ABV, and over 100 IBUs! It is made with four varieties of grains resulting in a bold dark amber color and four varieties of hops, creating a subtle citrus aroma, and bitter, hoppy finish. Winner of a gold medal at the 2009 Santa Cruz National Organic Challenge, this recipe surely will not disappoint.
Style: Imperial IPA
Availability: 22oz bombers, draft. Limited to California.
9.5% ABV