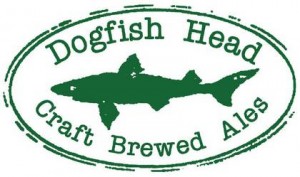 Dogfish Head Brewing just announced on their blog that they are going to pull out of 4 U.S. markets.
What You Need To Know:
Due to production issues, Dogfish Head Brewing is pulling out of 4 states – Wisconsin, Rhode Island, Tennessee, & Indiana.  Also the United Kingdom, and Canada.
Full Blog Post:
Hello and happy almost Spring fellow off-centered beer enthusiasts. As we look back on last year from atop our uni-tanks here in Milton, Delaware we have much to be proud of and much to be thankful for.
We recently learned that, over the last five years, demand for Dogfish Head brands has made us the fastest growing brewery in America. We are proud of this growth and the opportunity weve had to turn so many more people on to our off-centered ales. The most important thing for us (and we hope for you as well) is that we produced and sold a greater variety of super-high-quality, super-unique off-centered ales than any other year in our 16 year existence. In 2010, we did more R&D batches and more one-off-freak-flag-waving brews than ever on our 5-barrel system from our Rehoboth pub. On the production side, we brewed several new and different bottled and draft beers. Our success has also pushed our production capacity to the absolute limit.
We are sorry that some of you have experienced frustrations when youve recently asked for your favorite Dogfish beer at your favorite craft beer joint. While Ive described our philosophy on balancing growth vs. the health of our company in a previous blog post, please know that I do recognize our choice to grow strong and smart instead of just growing fast, our choice to keep experimenting and pushing the envelope instead of allowing ourselves to be mutated into the 60 Minute brewing company, comes with its own challenges. We are up to the challenge and hope that you are too.
Recently, the most taxing component of this challenge is that having demand so far in front of our supply has gotten a point where we need to makes some changes, as we are not even close to meet the requests from our fantastic distributors. This is frustrating to them… and to our retailers and to you, the Dogfish drinker.
We know the message you want more Dogfish! Our InBox, our Facebook page, our Twitter feed and our website Forum posts are all littered with Please send more Dogfish to whatever-town or Please start selling Dogfish in my state. In order to get our supply closer to your demand, wed need to get a big, big pile of money and grow, grow, grow. We are not excited by that. We get excited by having fun, brewing a bunch of great beers and growing at a slower, steadier pace.
In the past few months, weve alerted our wholesale partners in both the U.K. and Canada that we do not expect to be able to support any export in 2011. We need all the beer were brewing right now for the U.S. market. But realistically, we werent sending much there anyway, so we need to make even more changes. It is tough to hear from retailers across the country that they arent getting all the Dogfish they think they could sell, but without drastically changing our company and the way we operate, we cannot satisfy that demand.
So it is bittersweet for us to announce that we are pulling out of, or limiting some of our core beers from, a number of states. Yes this sucks. The glass-half-full view is that we (and a handful of other U.S. craft breweries making similar moves) have to do this because your numbers the number of U.S. drinkers buying and enjoying craft beer – are growing so quickly! We sincerely apologize for any frustrations this may cause distributors, retailers, and beer lovers who are affected by our decision. This decision will allow us to still get many different, exotic, Dogfish specialty and seasonal beers into our slightly smaller footprint. It will also ensure that more cases and kegs of our core, year-round beers will be available closer to home. The distributors in the states we are pulling distribution from (Tennessee, Indiana, Wisconsin and Rhode Island) have already been notified of our decision. If your favorite pubs and beer outlets are no longer able to obtain Dogfish products, we are sorry that we are no longer able to supply them. Thanks for understanding and we are hopeful for your ongoing support.
Cheers.