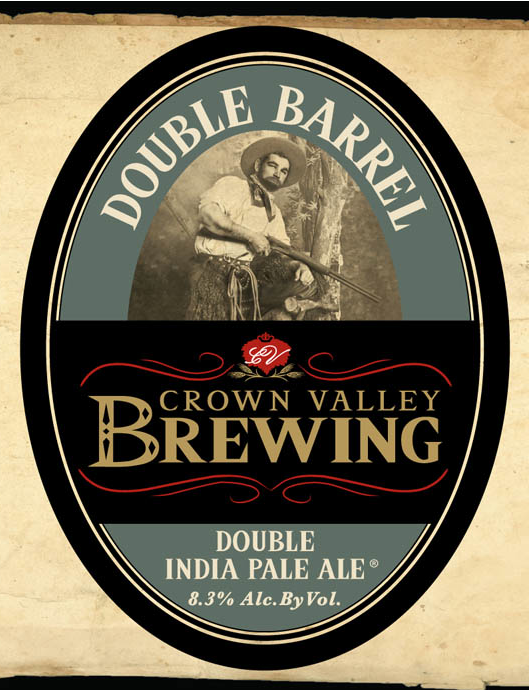 Crown Valley Brewing (Sainte Genevieve, MO) is adding a big hoppy offering to their beer repertoire. An imperial IPA called "Double Barrel India Pale Ale."  Currently Crown Valley doesn't have an imperial IPA in their lineup.  Just Wooden Nickel, 5.6% ABV.
Label:
Double Barrel Double IPA is a robust and malty beer, with an intense hop pfofile.  We balanced the rich malt flavor with some powerful hop notes from the use of five different hop varieties.
Also, the label suggests this beer be consumed between 57°-61° degrees.
Availability: 12oz/6pks.
Arrival: Late Spring, 2011.
8.3% ABV
93 IBU's