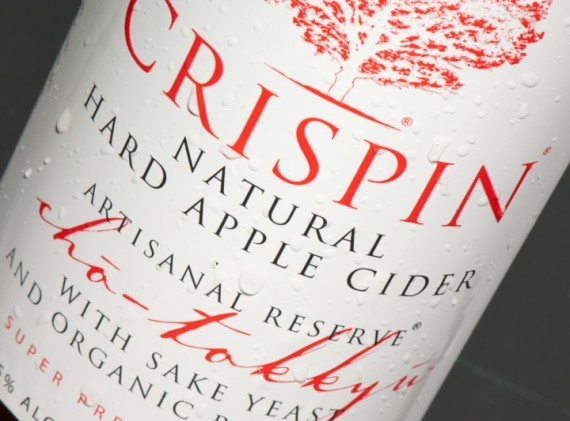 The newest release from Crispin Ciders is now available.  Cho-Tokkyu features a sake yeast, and rice syrup.  It joins Lansdown, The Saint, & Honey Crisp.
About Cho-tokkyu:
Naturally fermented with authentic Sake yeast using a premium blend of fresh pressed apple juice, not from concentrate, with no added malt, spirit, or grape alcohol.
A racy, high-speed cider that remains crisp and well balanced. Cloudy and straw colored with an exotic polished complexity. Cho-tokkyu is clean, vibrant with an authentic dry sake nish and a distinctive apple backbone.
Cho-tokkyu Artisanal Reserve cloudy hard cider is unfitered and uses racked apple wine smoothed with pure organic, gluten free, rice syrup. No added colorants, sorbate or benzoate preservatives.
Style: Cider
Taste Expectations: See Above
Availability: 220z bombers.
6.5% ABV