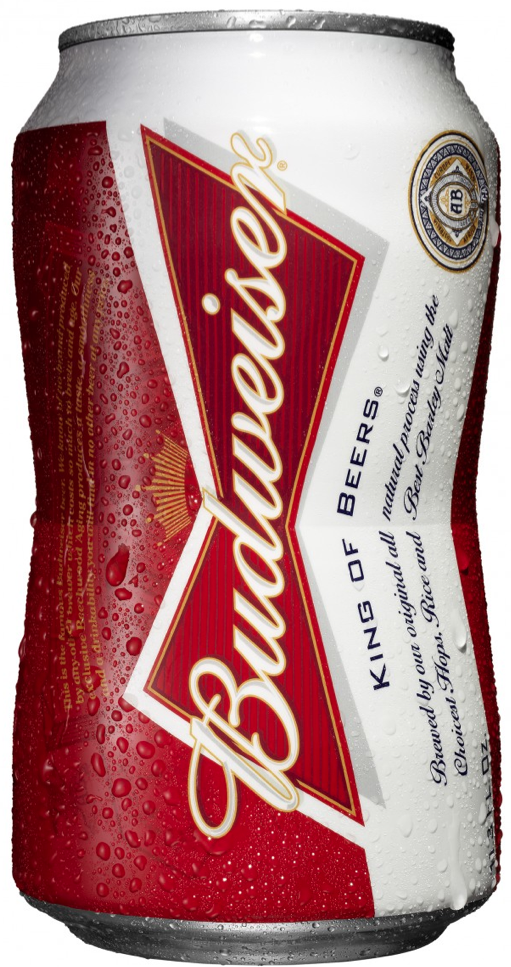 Anheuser-Busch will use modern canning technology to release cans that are shaped as bow ties. No, not printed on the can. The can is SHAPED like a bowtie.
In 1956, the "Bud Bow Tie" appeared as a part of Budweiser's national advertising campaign. The point wasn't to dress up the beer, but to try to get consumers to order the beer by its full name Budweiser, over just "Bud".  It has been integrated into marketing ever since.
The brewery is ready to take it a step further with bow tie shaped cans. A 16-step process forms the can into an actual bow tie, seen above. Benefits? Obvious reasons include straight novelty, conversation piece, and brand stand out.  Those physics oriented people, I know what you are thinking. The can shape diminishes the volume of the can. The bow tie cans are 11.2 ozs.
The new cans all come out of the Budweiser Plant in Newburgh, New York.  Look for them in the United States only, late Spring, 2013