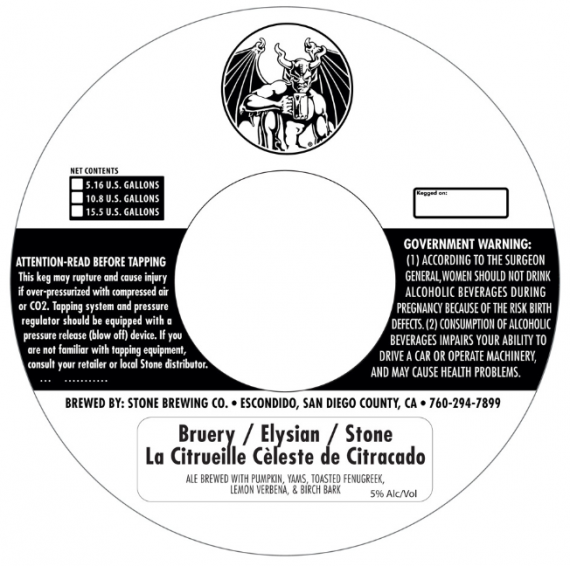 Collaboration!  The Bruery, Elysian, and Stone Brewing have teamed up to create La Citrueille Celeste de Citracado 0r Celestial Pumpkin of Citracado.
This beer is brewed with pumpkin, yams, toasted fenugreek, lemon verbena, & birch bark.
The pumpkins here come from Stone farms – 100% organically grown estate gourds.
Brewed in early September.
Availability: Late October, November 2011.  Estimated yield around 350 barrels.
5% ABV
Pic: Pumpkin guts & brew day….