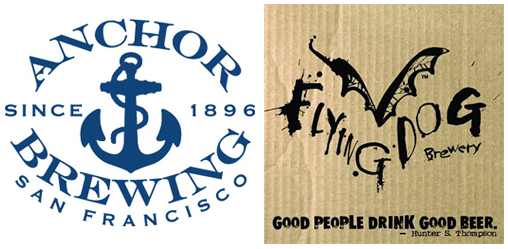 Ahead of the Super Bowl, Flying Dog has made a little beer bet. The Dog's brewmaster Matt Brophy is sure The Ravens will take down Anchor Brewing beloved 49ers. The stakes? The loser pours the Har-bowl winner's beer for a week in the tap room wearing the winner's jersey.
"We get one opportunity in life, one chance at life to do whatever you're going to do, and lay your foundation and make whatever mark you're going to make," Brophy said. "Whatever legacy you're going to leave; leave your legacy!"
This isn't his first football/beer bet Matt Brophy has made. Similar bets with Adam Avery (Avery Brewing/Broncos) and Al Marzi of Harpoon (Patriots) were made too. He's on a roll. The showdown is Sunday.