Yards Brewing
Philadelphia, Pennsylvania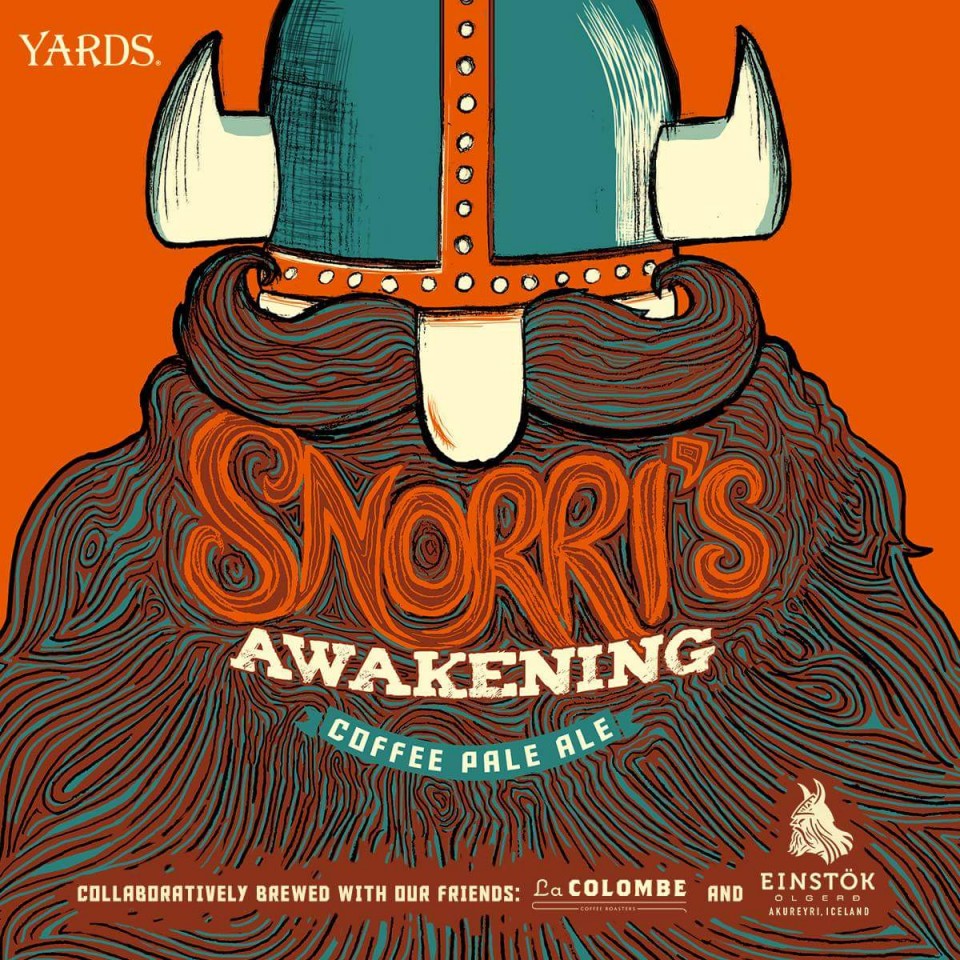 Yards Snorri's Ale debuts on Friday, March 27th. The coffee pale ale is a collaboration with Iceland's Einstök Brewery, and La Colombe Coffee Roasters.
Named in honor of 13th Century Icelandic historian and poet, Snorri Sturluson, this coffee pale ale is brewed in collaboration with Iceland's Einstök Brewery, La Colombe Coffee Roasters and Yards. Steeped with Bravo and Chinook hops and freshly roasted beans, this crisp, copper-colored brew sings with bright citrus notes and rich coffee character.
There are multiple tap events (found below) for Yards Snorri's Awakening starting Friday. Bottles will be raffled off at the various locations.
Style: Pale Ale (w/ Coffee.)
Hops: Bravo, Chinook
Availability: Bottles, and Draft
5.5% ABV
Tap locations on Friday, March 27th, 2015
·         Barcade 6pm
·         Sancho Pistola's 6:30
·         Johnny Brenda's 7:00
·         Fette Sau 7:30
·         Frankford Hall 8:00
·         Bottle Bar East 8:30
·         Fishtown Tavern 9:00
#WakeUpSnorri
The Brotherly Suds collaboration features a host of Pennsylvania breweries coming together to make beer for Philly Beer Week.  This 3rd work of beer art is a vienna lager fermented with a kolsch yeast.  A mix of American & german hops join the party.  Troegs, Sly Fox, Yards, Nodding Head, Iron Hill, Victory, and Stoudts helps make this year's suds.  It is Troeg's Scratch #67.