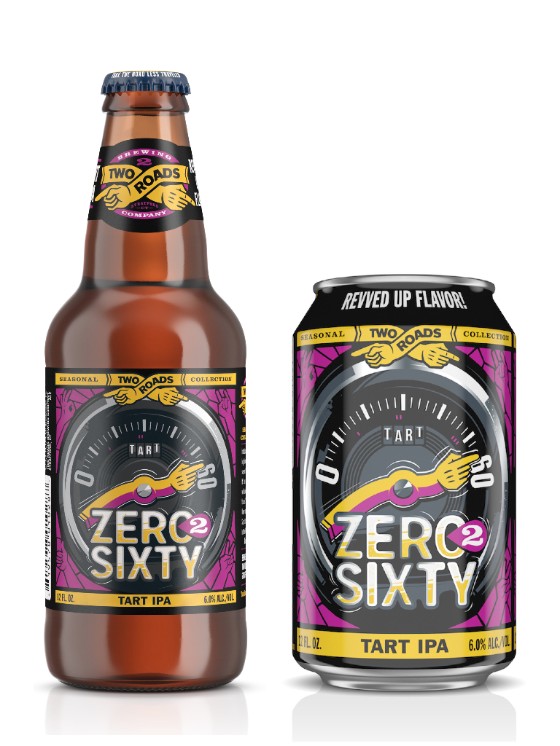 Two Roads Zero 2 Sixty Tart IPA kicks off the new year for Stratford, Connecticut brewery.
This India pale ale features a few varieties of hops, including Comet, Chinook. It's tart, because the beer was carefully kettle soured with lactic acid and then fermented on the brewery's house ale yeast strain.
"We ferment this with a mix of lactic acid producing bacteria and our house ale yeast. The degree of souring has to be carefully monitored so that the tart flavors remain in balance with the fruit and herbal characteristics of the hops. Balance is the key!" – Phil Markowski, Two Roads Master Brewer
Two Roads Zero 2 Sixty Tart IPA is available on draft, and in 12 ounce bottles and cans.
Style: American IPA/Sour Ale
Hops: Comet, Chinook
Availability: 12oz Cans, 12oz Bottles, Draft. Seasonal release.
Debut: Mid-January, 2017
6% ABV