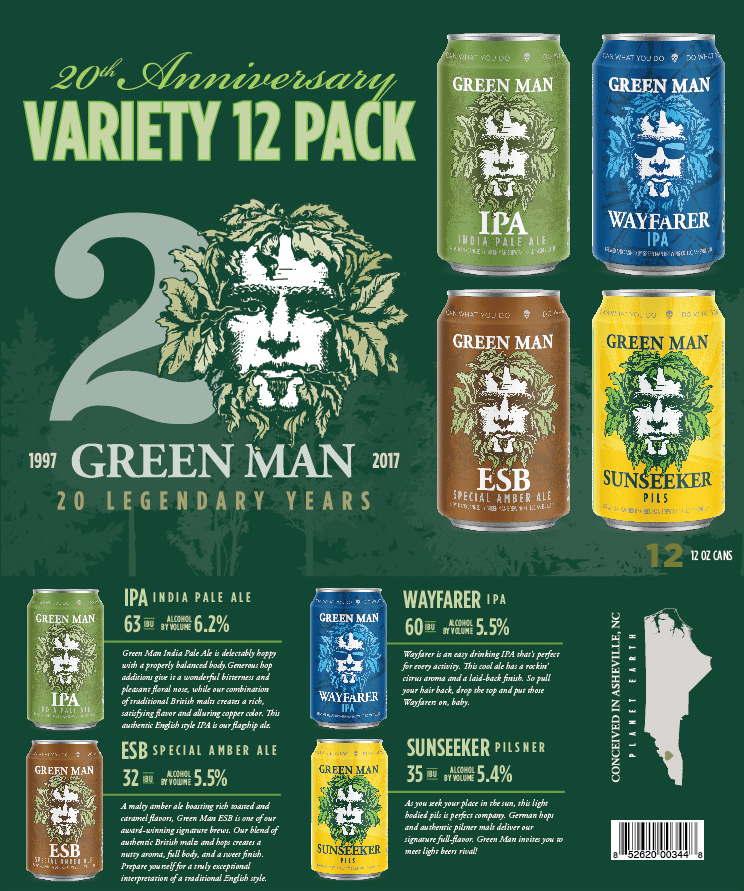 Asheville, North Carolina's Green Man Brewery will release their first variety pack this month. Various brewery expansions, including new packaging equipment, brought this opportunity forward.
The variety 12-pack will include Green Man's flagship beers, ESB and IPA, plus Wayfarer IPA and Sunseeker Pils that have just become year-round releases.
This 20th Anniversary variety pack will be available throughout all of the brewery's 5 state distribution – North Carolina, South Carolina, Tennesse, Georgia, and Florida.