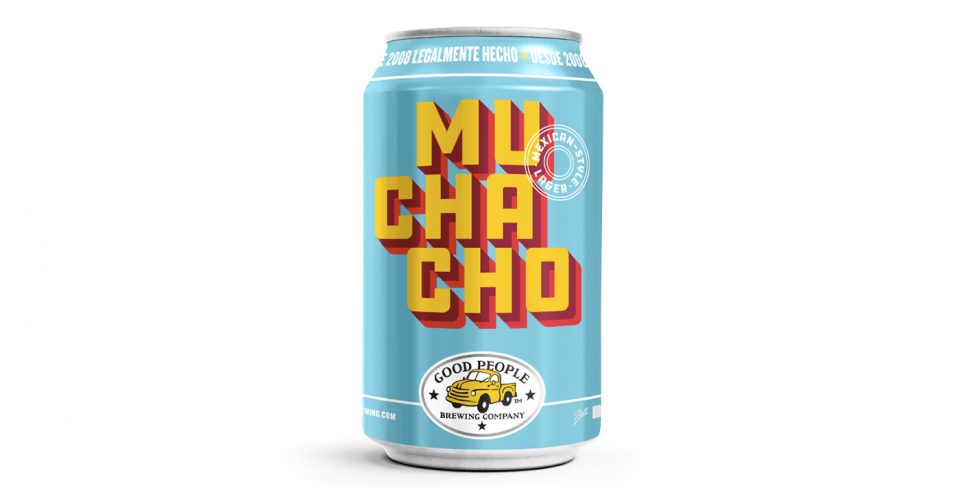 Good People Muchacho Mexican Style Lager officially debuts year-round.
Lagers aren't limited to the big breweries anymore. The demand for craft lagers grew in 2017, and we doubt 2018 will be any different. Tack on a new Vienna lager (aka Mexican-style lager) out of Birmingham, Alabama courtesy of Good People Brewing. 'Muchacho' has begun hitting shelves.
According to the brewery, the initial taproom release of Muchacho as a small/test batch was tremendous, prompting not only the upgrade to cans but year-round status.
"We are really excited to be offering this beer year round, Muchacho was a hit in the taproom when we first released it, and we thought it would be a nice style to add to our growing profile." – Adam Klein, Head Brewer
Good People Muchacho is now available in 12-ounce cans and draft, hitting markets the week of February 19th.
Style: Vienna Lager
Hops: Columbus, Liberty
Malts: Pilsner, Vienna, Dextrin, Flaked Corn
Availability: 12oz Cans, Draft. Year-Round.
Debut: 2/19/18
4.8% ABV, 18 IBUs