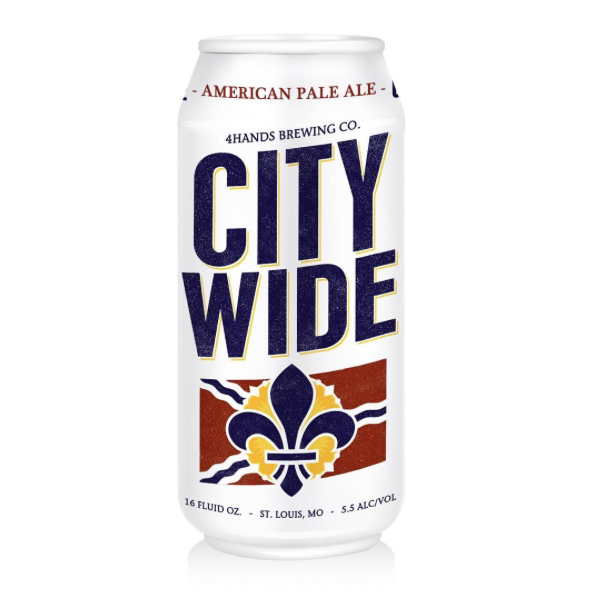 4 Hands City Wide Pale Ale is coming from the Saint Louis, Missouri based brewery.
The upcoming pale ale has been teased on social media over the past week. The can features the flag for the city of St. Louis.
Release looks to be April, 2016 – presumably for their home city only.
Style: American Pale Ale
Availability: 12oz Cans
Release: April, 2016
5.5% ABV