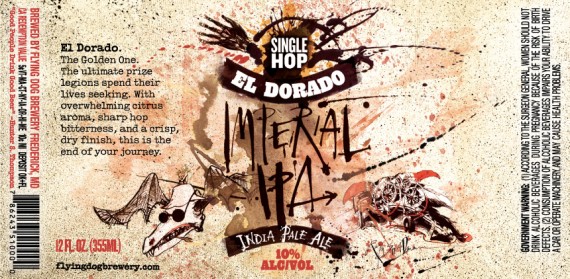 The first release of Flying Dog Single Hop El Dorado was around this time  last year.  The El Dorado hop gives this imperial IPA a fruity (described as pineapple/apricot) flavor.  The name means "The Golden One," and that's just what the brewery thinks this hoppy brew is.  Golden.  I think people agree.
With overwhelming citrus hop aroma and uniquely sharp, yet sweet, hop bitterness, this beer is what hop heads have spent their whole lives searching for.
Style: Imperial IPA
Availability: Draft, 12oz bottles.
Region: Mid-Atlantic Region
Arrival: TBA
10%  ABV
As always info above is tentative and is subject to change.   Count on it when you see the bottles on the shelves!