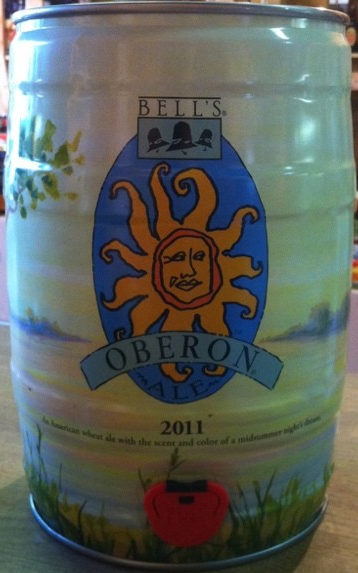 Bell's Brewing's Oberon has already made it's seasonal return for 2011.  The keg cans have been a little delayed until now.
Oberon 5 liter kegs are on shelves for 2011.  5 liters is about 10 U.S. pints.
Bell's Oberon is a wheat ale fermented with Bell's signature house ale yeast, mixing a spicy hop character with mildly fruity aromas. The addition of wheat malt lends a smooth mouthfeel, making it a classic summer beer.
Style: American Pale Wheat Ale
Availability: 12oz bottles, draft, mini kegs.  Summer Seasonal.
Pic: @AleYeahBeer