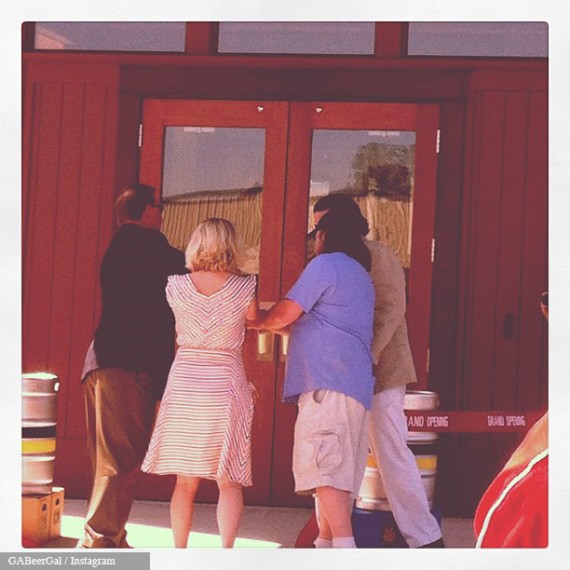 Bell's Brewery officially cut the ribbon to their new brewery today.  The new space can produce 500,000 barrels of beer annually. (15,500,000 gallons.)
All of us here at Bell's are very excited to open the doors of this brand new facility to our friends, family, business partners and community.
This new brewhouse reflects not only the hard work of our employees at Bell's, but the 400 skilled trade people that worked tirelessly over the past two years to create a space that is not only functional, but beautiful. It is a reflection of our community and its creativity, initiative and skill," said Laura Bell, Marketing Director at Bell's.
Bell's new production facility includes an expanded grain handling facility, a 200-barrel brewing system, new fermentation vessels and a sophisticated energy storage system that will continue and enhance Bell's commitment to sustainability.
The facility has the potential to produce 500,000 barrels annually.
Almost all of the components were made in the USA and lumber for the brewhouse entryway (doors, banisters and railing) was grown, sawed, kilned and finished locally.