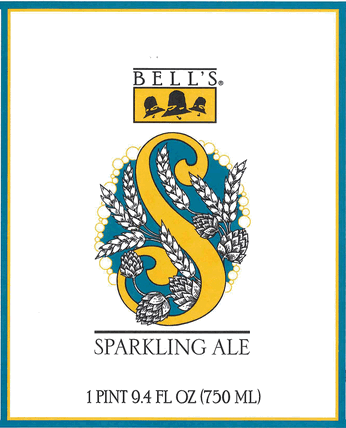 Bell's Brewing's 750 ml bombers exist.  Well, at least 1,200 of them.  A label has recently surfaced disclosing that there are just a very few Sparkling Ale bombers.  Sparkling is a specialty release by the brewery – basically on a whim.   It's been well over a year since this tripel has made an appearance.
Sparkling Ale combines notes of cloves, honey and dried fruits from a blend of two Abbey-style yeast strains with citrusy hops from the Pacific Northwest to offer a heady, fragrant mix.
The label mentions the these specialty 750's are individually numbered, 1-1,200. Bottled February, 2011. Larry Bell hasn't disclosed what these bottles are for.  I'm sure we'll find out soon.